You have a project for the Strat of your dreams, for yourself or for a friend. You are not a handyman or lack the information to build it yourself. We propose you, as architects or project managers, to realize your dreams. We manage the whole project:
design
ordering the components
assembly
adjustment
The design
This phase consists of discussions on your project to define all the components:
body : wood species (alder, swamp ash, poplar, lime), colors, type of finish (relic,...)
neck : wood species of the neck and fingerboard (maple, ebony, rosewood, pau ferro, laurel), profile, fretting, tuning, custom decals...)
pickups : standard (Fender, Seymour Duncan, Tonerider, ...), hand wound (Hepcat, Tornade, Asyllum, ...), ...
electronic : Treble bleed, No Load tones, Push/Pull to split humbucker coils, ...
We will be able to inform you about the choices and propose you opportunities according to our stock or our suppliers. It is quite possible to integrate components already in your possession. At the end of this phase, we will establish an estimate of the project.
The realization
This phase includes several steps:
the order of the components and specific work (ex: relicage)
the assembly of the guitar
the adjustment
At the end of the realization, we will send you a series of photos to validate the realization.
The delivery
Delivery can be made at the workshop or by colissimo (30€ for delivery with insurance covering the value of the guitar and 70€ for a hard case).
Prices
In addition to the price of the components provided in the estimate, a fixed price is added to the price of the guitar, including the design, order management, assembly and adjustment costs, and possibly the delivery.
Partners
We work with artisans known for the quality of their work
Certificate
All of our guitars come with a certificate of authenticity that can be verified online with a QR code. This certificate attests that the guitar has been assembled in France in an artisanal way with our quality rules and is a unique model.

In case of resale it also attests to the original selling price.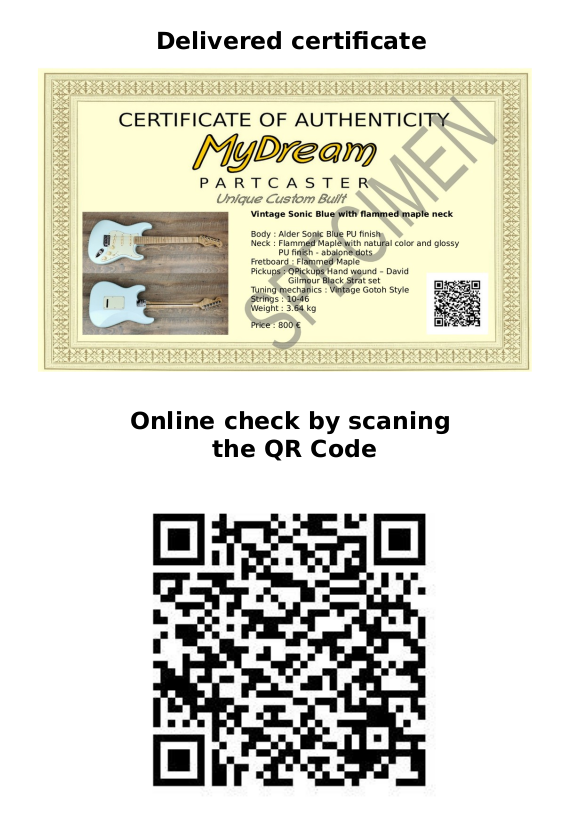 A complete case
All guitars are delivered with a hard case in black tolex or tweed.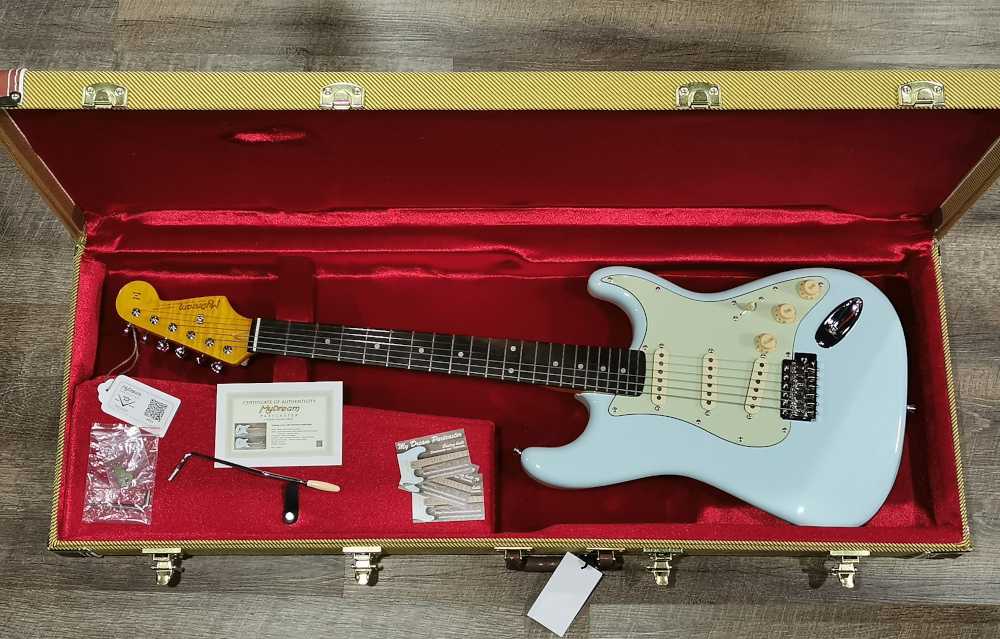 Careful electronics
All wiring is done with vintage 22AWG Gavitt wire, whose strands are tinned and covered with a cotton sheath originally used by Fender.

We also use the best components on the market: CTS or Alpha pots, Sprague Orange drop capacitors.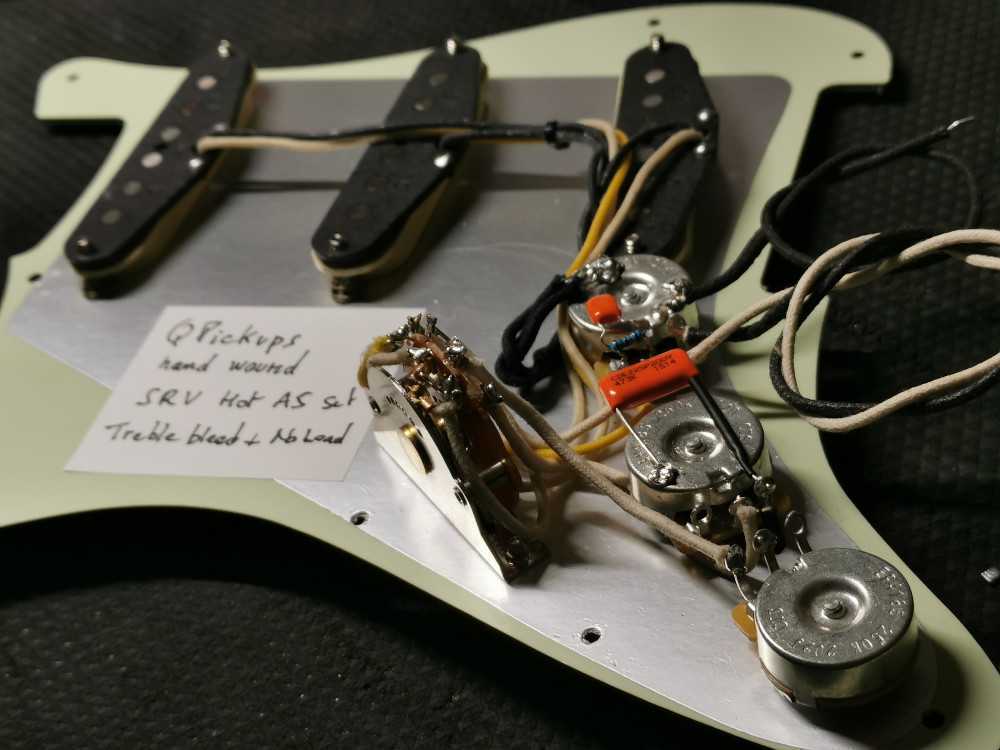 The shielding of the cavities is carefully done with graphite paint.